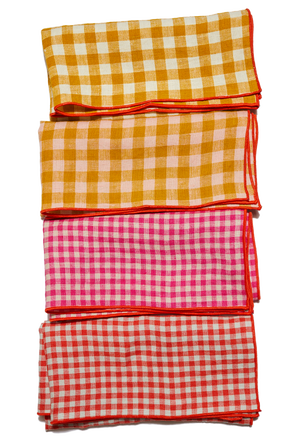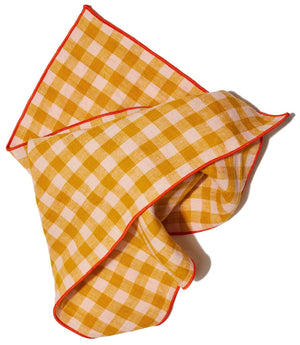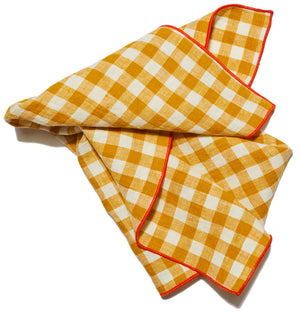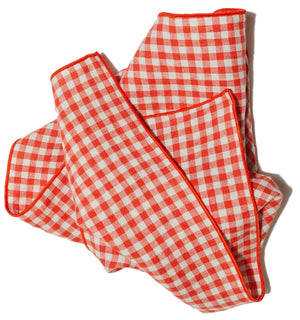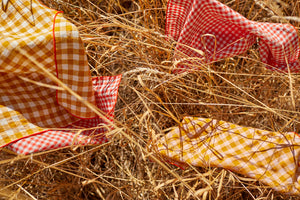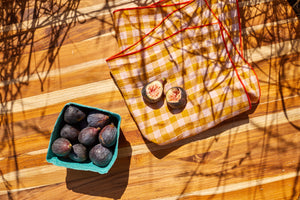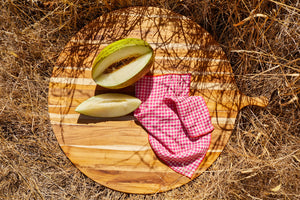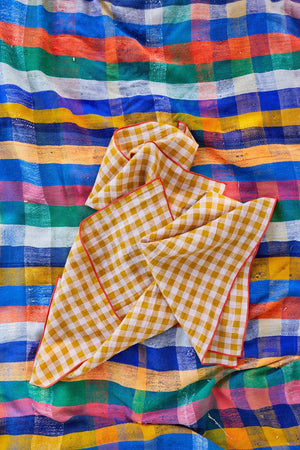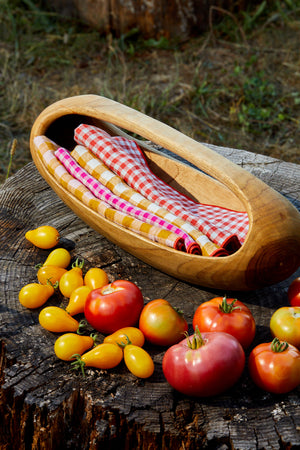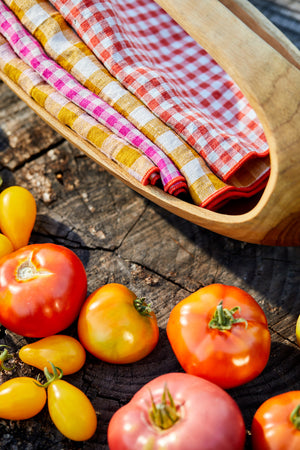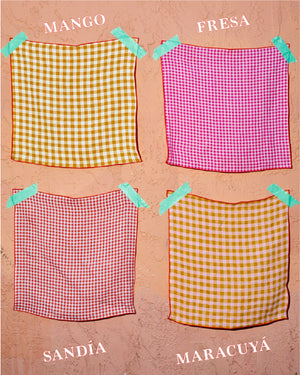 PICNIC NAPKINS
MADRE welcomes you to slow down, sit down, and truly enjoy your food. We would be honored to grace your table with our 100% linen napkins.
In 2021 we fell hard for gingham, and just had to produce a collection with some of the gorgeous linens we've come across. 
Our Picnic Collection comes in two sizes, tiny and medium: size chart. We also offer our Picnic Collection tablecloths. 
These picnic colorways can play with your eyes a bit, here's more detail about each color:
Maracuyá (passionfruit) is a sweet 1/2"check of ochre and pale dusty pink.
Mango (mango) is the same ochre and size of check, but on a white background.
Fresa (strawberry) is a tinier, 1/4" check of a strawberry pink with a white background.
Sandía (watermelon) is the same tiny 1/4" check in an orange-y, MADRE red with a very pale blue background.
MADRE's linen is grown in Belgium, and produced in Lithuania. Woven in a mill that runs on green energy, it is also Oeko-Tex certified. Our napkins are designed and sewn in our hometown of Portland, OR.