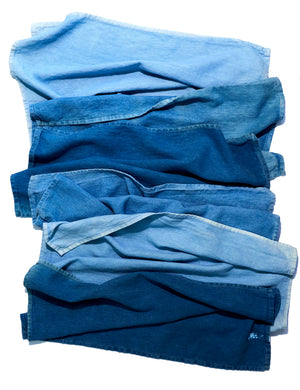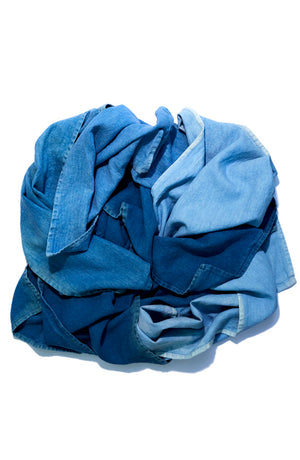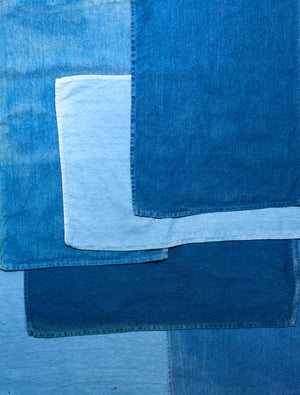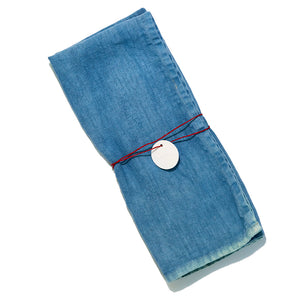 INDIGO TEA TOWELS
MADRE is honored and humbled to join forces with the indomitable women of Vibrant Valley Farm to offer linen tea towels dyed with VVF-grown and -dyed indigo. These indigo tea towel beauties, along with our linen napkins sets, are the first in what we hope will be a series of plant-dyed collaborations between MADRE, VVF, and other rad Portland people we admire.
One day soon, when MADRE is able to offer Oregon linen goods, this partnership will truly be entirely Portland-based!
Tea towels measure 18"x28".
CARE: How to wash your indigo-dyed tea towel
Indigo is more color-fast than other plant dyes, but your tea towel will still need to be treated with some extra TLC. To keep your tea towel blue, and to keep your lights light, please wash your MADRE/VVF indigo goods in cold water with dark colors. Always use a gentle, PH neutral soap. We recommend ECOS brand.
Line drying will keep your linens blue the longest, but sunlight can fade the color as well, so we recommend either machine dry on a low temperature or choose a shady outdoor spot for drying.
*Note: due to the organic nature of plant dyes, dye lots will vary in color and saturation.