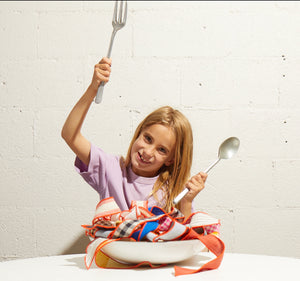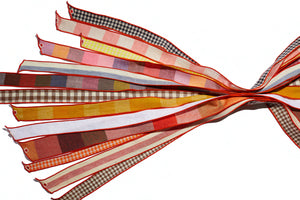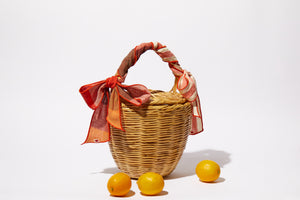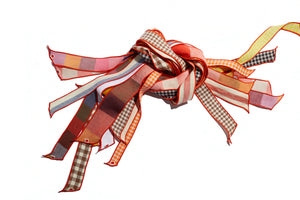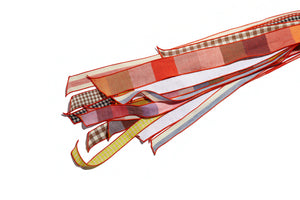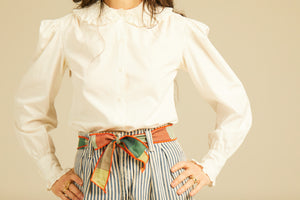 RIBBONS | Midi
It's no secret that we at MADRE are fans of ribbons, garlands and fascinators — such lovely little details to tie on and around! So when the inspiration struck to use our offcut scraps for ribbons, we ran with it!
We encourage you to use these ribbons in any and all the ways that strike your fancy: a giant ponytail fascinator, braided into your braids, a bow tie, wrapped on a special gift for a new crush, a perfect accessory for your bag or picnic basket…The uses are truly endless for these elegant strips of linen edged in our favorite orangey red! 
We are offering these ribbons in 3 lengths: short, midi and long. We encourage you to collect many, because who knows when the need will strike for just the perfect bow!
Please note that because this product is cut from offcuts; patterns, colors + lengths will vary slightly! 
Our midi ribbons are approximately 56" in length and widths vary from one colorway to another. Sold as singles. 
¡PUT A BOW ON IT! And please share with us how you style them! #everydaymadre