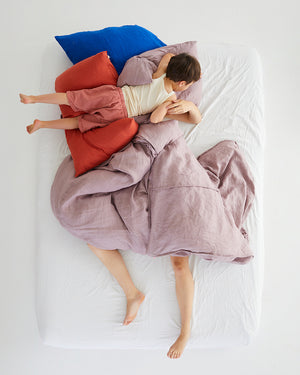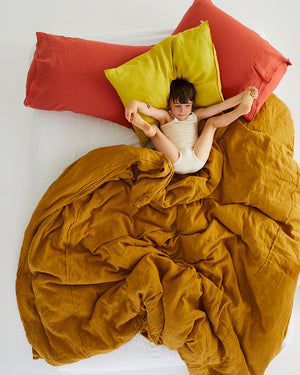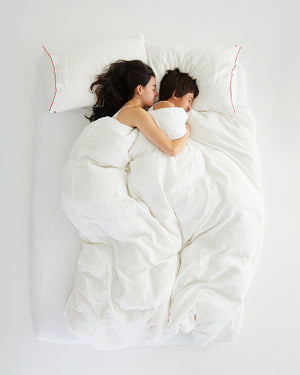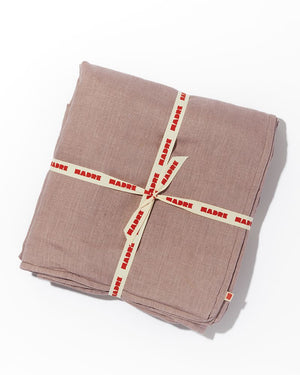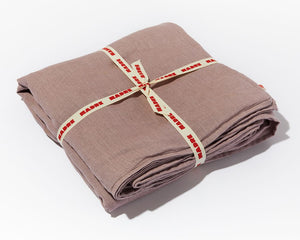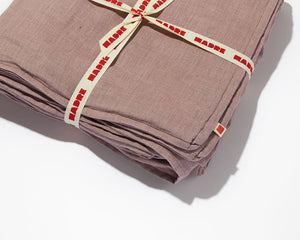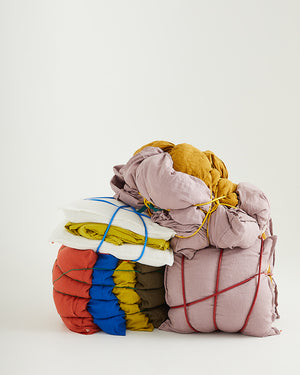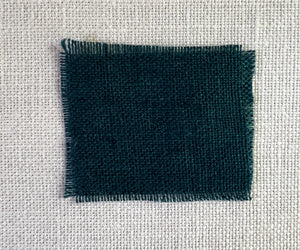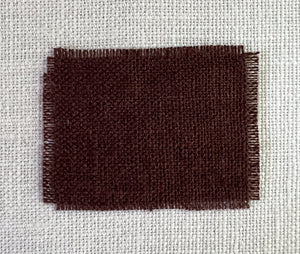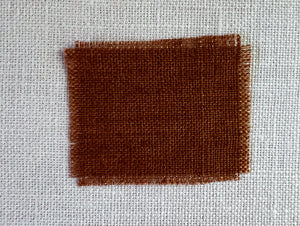 DUVET COVERS
 Our duvet covers are offered in standard sizing for twin, queen, and regular king comforters. Each duvet cover is comprised of three panels, one wide center panel and two narrower side panels joined with elegant exposed french seams. The bottom gusset is open across the center panel and contains a bottom pocket for tucking the comforter inside of, making it invisible when duvet cover is closed. This bottom pocket closes with snaps. The duvet cover's inside top corners contain cotton tape ties for securing the comforter in place to avoid shifting inside. 


~~ As of 5/26/23 we are making additional colors available for duvet covers (in limited quantities). Please refer to the swatch images, and choose from PEACOCK, NAVY, CHOCOLATE, BURNT SIENNA, and CAFE CON LECHE! Get them while they last!! ~~
Sizing:
Twin duvet covers measure: 70"x90"
Queen duvet covers measure: 90"x96"
King duvet covers measure: 108"x96"

We recommend The Company Store duvet inserts/comforters.

At this time, all MADRE duvet covers are made to order. MADRE subscribes to slow, domestic manufacturing. We are proud to pay our sewers a livable wage, and only ask them to work as many hours as is sustainable. We believe that slow and steady is the only path forward, the only way to support each other and impact hearts and minds. Please count on four weeks lead time to create each duvet. Like every MADRE purchase, you're helping push the Oregon linen industry forward from dream to reality. Believe us, these duvet covers are worth the wait!!  


May we all rest well.