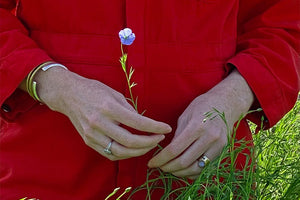 Why launch now?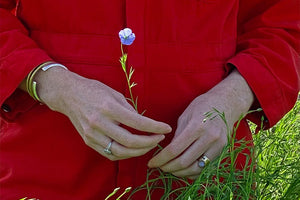 Welcome to La Bodega, MADRE's one stop-shop for a little bit of everything that we're thinking, feeling, and dreaming about. 
Like you, we at MADRE are often finding ourselves transfixed by the unfolding pandemic and wondering what tomorrow, next week, next month, next year might look like. In this time of so much uncertainty, launching our new website feels like dipping a toe into the waters of what might be. 
MADRE exists because we believe that the humble linen napkin can be a teacher, a tool, and a mechanism of transformation. The world we want to live in prizes organic and regenerative agricultural practices, and provides opportunities to understand not only where your food comes from, but that everything you purchase can be storied and impactful. We are working towards the day that all of MADRE's linen offerings will showcase linen woven from flax that is grown right here in Oregon. Until then, we promise to help the MADRE community learn more about linen, how choosing linen ripples outwards to impact the local economy, and why you might want to start your very own modern linen heirloom collection.
As much of the world takes a collective pause, thank you for supporting small businesses like ours. MADRE's vision is to build a brand that strives to constantly weave beauty together with function by attuning our work to the rhythms of art, food, and rest. When our hearts calm and we can lean into the quiet wilderness we find ourselves in, art, food, and rest are still the essentials that help us through these days. 
We invite you to follow along as MADRE blossoms with the springtime, in the coming weeks we will use this space to share linen insights, art, recipes and food planning suggestions, and resources for staying rested and centered amidst the unknown.