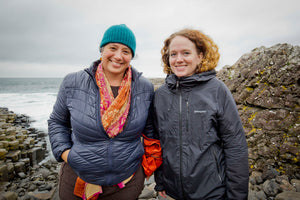 Fibrevolution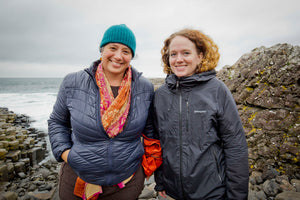 Back in 2016 Angela Wartes-Kahl and Shannon Welsh met on the scene of an organic farm in Oregon's Coast Range to film a producer video for the Northwest Fibershed Affiliate, under Shannon's direction. Angela had been farming organic fiber flax for several years and wanted to share the process with more fiber farmers in the mounting Fibershed network. At the time, neither knew what was to come from this shared interest in North America's linen history. A year later they had co-founded Fibrevolution LLC, Bast Fiber Producers with the explicit goal of growing and processing long line linen in Oregon after the state's sixty year hiatus.
The linen industry had a dozen mills and 18,000 acres under cultivation during the commercial boom in the 1940's and it slowly faded away until the last mill closed in Canby around 1962. Fibrevolution's new farm headquarters in Alpine, Oregon is only a few miles from one of the last standing flax scutchers in Monroe, Benton County Flax Growers Association. Today, Fibrevolution is part of a strong and exciting movement of fiber communities across the US, Canada and Europe who are all advocating for the return of regional bast fiber production (flax and hemp).
They planted five acres of fiber flax at the Alpine location for a harvesting trial this summer and will continue to conduct fiber quality research on several new varieties specifically bred for the PNW. A processing mill is still in their future.
They are very excited to announce an
Outstanding in the Field dinner event on June 16th
with a table of local cuisine stretching through the flax blooms.
Tickets go on sale March 20th at 9am PST. Please join us for a magical night of all things fiber flax.