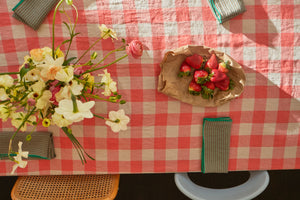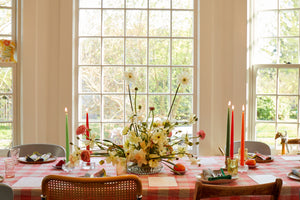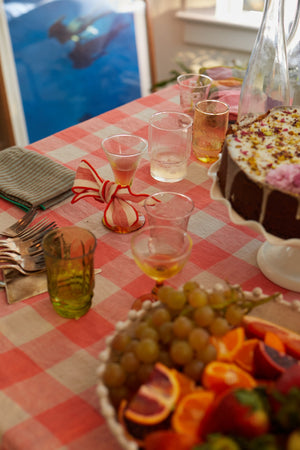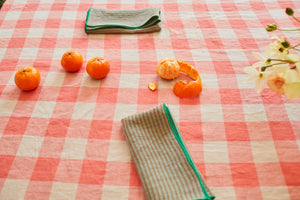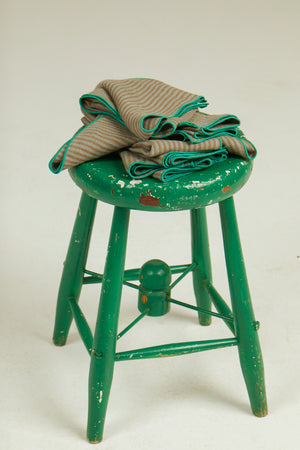 STRAWBERRY SHORTCAKE + BASIL GIMLET
MADRAS is a bright and colorful collection of checks and stripes for all of your summer adorned tables, hopefully dining al fresco with your most treasured loved ones. We encourage mixing and matching both within collections and across collections for a table scape uniquely your own!
MADRE's Strawberry Shortcake + Basil Gimlet pairing mixes a sweet pink checked tablecloth with a really special turquoise and brown striped napkin. Sophisticated but playful. Grab them while they last! 
Basil Gimlet napkins are available in medium (18"x18") and Strawberry Shortcake tablecloths are oblong (110" x 56").
MADRE's linen is grown in Belgium, and produced in Lithuania. Woven in a mill that runs on green energy, it is also Oeko-Tex certified. Our napkins are designed and sewn in our hometown of Portland, OR.
Please note: All MADRAS orders will ship the week of June 19th.