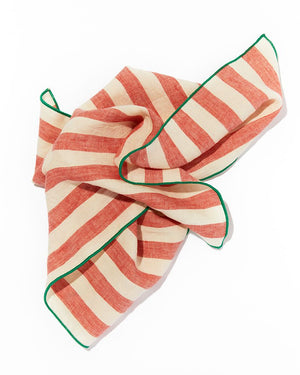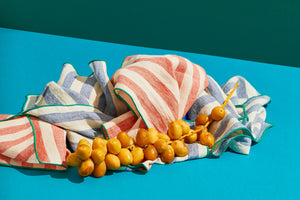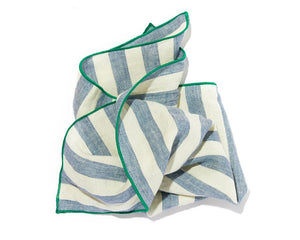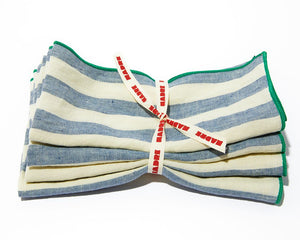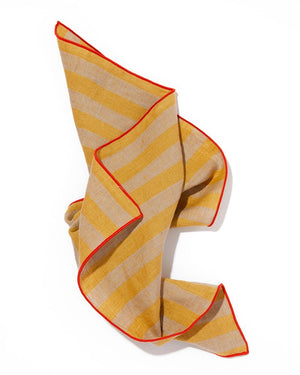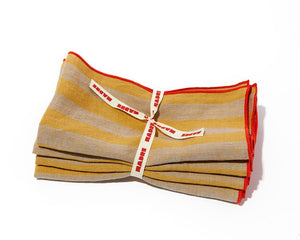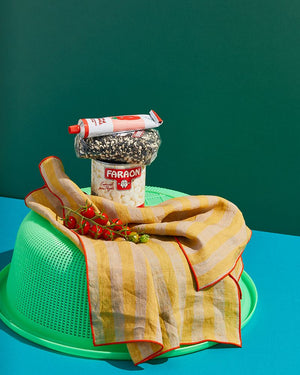 SALAD COLLECTION
MADRE welcomes you to slow down, sit down, and truly enjoy your food. We would be honored to grace your table with our 100% linen napkins.
STRIPES! This is our first stripes collection and we are IN LOVE.
Our Salad Collection comes in both our medium size (18"x18") and small size (11"x11") napkins. Salad colors are: egg salad, jello salad, and caprese. 4 napkins to a set. Here's more detail about each color:
Egg Salad has a wide stripe of pale lilac and pollen yellow and is finished with an orangey-red merrowed edge.
Jello Salad has a wide stripe of soft white and cornflower blue, finished with a mineral green merrowed edge.
Caprese has a wide stripe of soft white and candy striper red, also edged with mineral green. 
MADRE's linen is grown in Belgium, and produced in Lithuania. Woven in a mill that runs on green energy, it is also Oeko-Tex certified. Our napkins are designed and sewn in our hometown of Portland, OR.