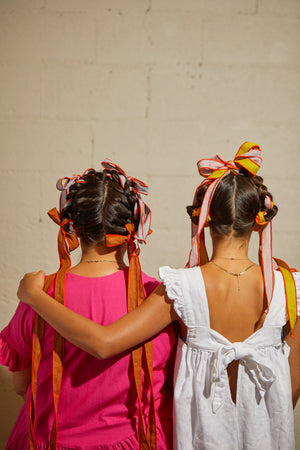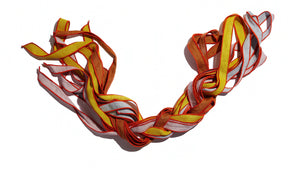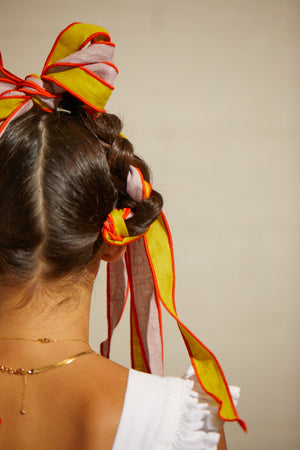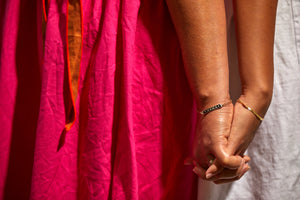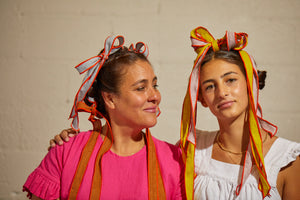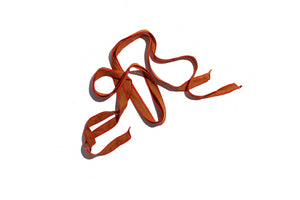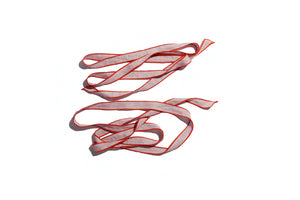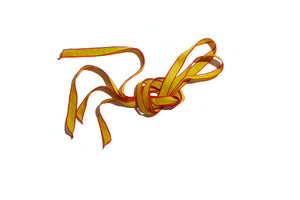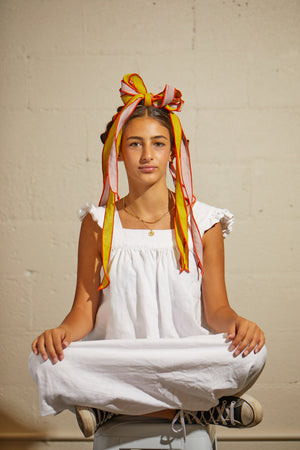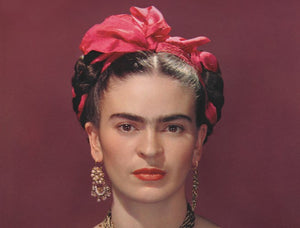 RIBBONS | de Frida
It's no secret that we at MADRE are fans of ribbons, garlands and fascinators — such lovely little details to tie on and around! So when the inspiration struck to use our offcut scraps for ribbons, we ran with it!
We are also deep appreciators of Frida Kahlo. A woman of unquestionable + unique style, strength and artistic vision. A feminist and social justice warrior well ahead of her time. We pay homage to her incredible spirit by offering extra long pairs of ribbons to braid into your hair in your own unique way — channeling the goddess spirit that is Frida. 
Our beautiful Mexican mama friend Nikki of Hot Mama Salsa models our ribbons with her exquisite daughter, Chavela.
Please note that because this product is cut from offcuts, patterns, colors + lengths will vary slightly! 
Each package contains 2 extra long ribbons of the same colorway. Approximately 72" long.
¡PUT A BOW ON IT! And please share with us how you style them! #everydaymadre