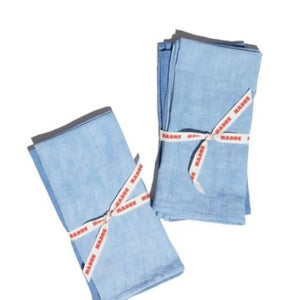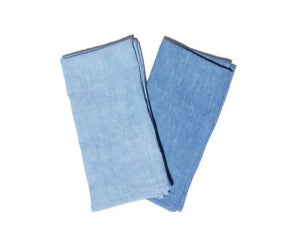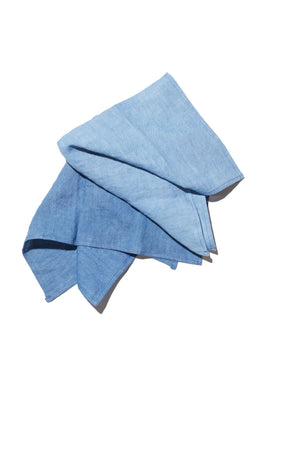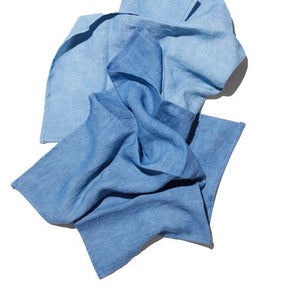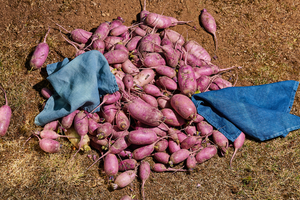 PLANT DYED NAPKIN PAIRS
MADRE is honored and humbled to join forces with the indomitable women of Vibrant Valley Farm to offer linen napkins dyed with VVF-grown and -dyed indigo and marigold, and ethically sourced cochinilla. These gorgeous linen napkins (we use our leche as the base!) are the first in what is becoming a series of plant-dyed napkin collaborations between MADRE and VVF. 
One day soon, when MADRE is able to offer Oregon linen goods, this partnership will truly be entirely Portland-based!
Napkins are 17"x17" and come as a set of two.
CARE: How to wash your plant-dyed napkins
Your napkins will need to be treated with some extra TLC. To keep your napkins color true, and to keep your lights light, please wash your MADRE/VVF plant-dyed napkins in cold water with dark colors. Always use a gentle, PH neutral soap. We recommend ECOS brand.
Line drying will keep your napkins colorful the longest, but sunlight can fade the color as well, so we recommend either machine dry on a low temperature or choose a shady outdoor spot for napkin drying.
*Note: due to the organic nature of plant dyes, dye lots will vary in color and saturation.