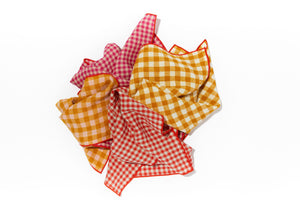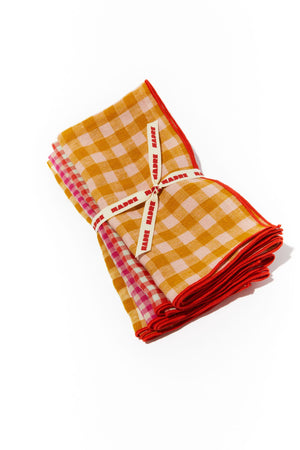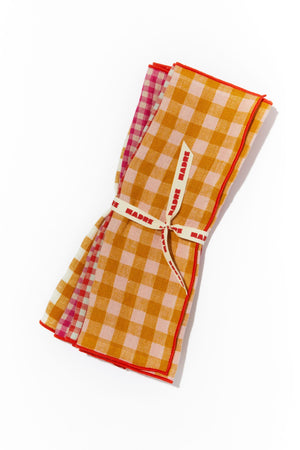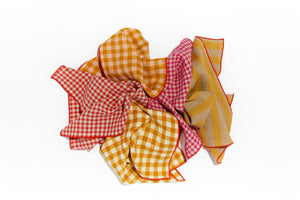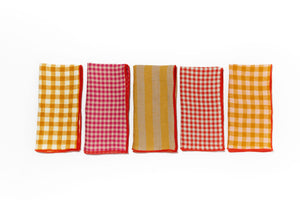 FRUIT SALAD SET
MADRE welcomes you to slow down, sit down, and truly enjoy your food. We would be honored to grace your table with our 100% linen napkins. 
MADRE's linen is grown in Belgium, and produced in Lithuania. Woven in a mill that runs on green energy, it is also Oeko-Tex certified. Our napkins are designed and sewn in our hometown of Portland, OR.
Our Fruit Salad Set includes one of each of the following colorways from our beloved Picnic Collection: fresa, mango, sandía & maracuyá. Sets are offered in our small size 11"x11" and our  medium size 18"x18".